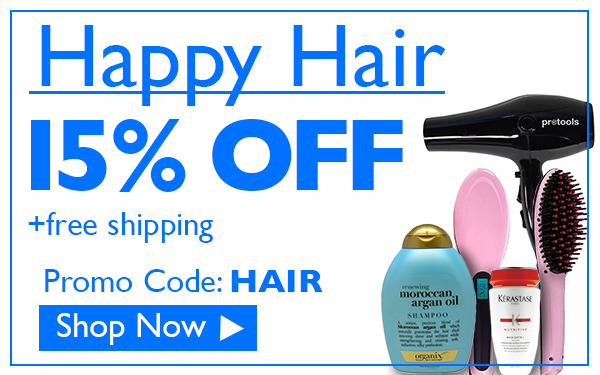 Happy Hair—Products for your Hair at 15% + Free Shipping

The secret to good hair is genetics. If you happen to be lacking good hair genes, have no fear, that is what stellar hair product is for. We may not be born with it, but we can certainly buy it. At Alphabet Deal, we are offering 15% off + FREE shipping on all of our fabulous hair products. That means you can have the hair you've always wanted without the hefty price tag.

For sleek looks and wavy perfection find the right product and start styling. You are going to love all the great products we have listed in this event. You will find everything you need for all the looks you want. What are you waiting for? Savings is one click away.

At Alphabet Deal our philosophy is simple: Share, Save & Give Back.

Check us out at alphabetdeal.com.